I love a good cake show for browsing a wide range of cake decorating supplies and being able to speak to suppliers and creators is a great way to learn more about the products and try out tools before you buy!
Cake International was perfect as I went with the intention of picking up a few items for cake creations I had for the following week!
Some of the products were an absolute godsend for cakes I had planned in!
The show also provides, those with a sweet tooth, some delicious treats! I tried some yummy chocolate brownies from The Brownie Bar – they sell delightfully gooey brownies as well as browinie bombs, corkers (which are cookies filled with a brownie core), blondies and tiffins!
I also treated my mum and I to a delicious bakewell flapjack from Flapjackery. They sell so many flavour combo's which are totally delicious and perfect with a nice cup of tea!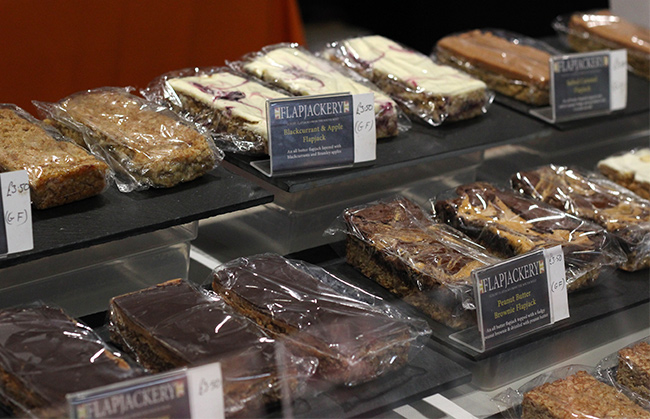 There are so many vendors at the show you could easily spend a small fortune! Among my favourites are The Sunday Girl Company Who design and make the most beautiful aprons with lovely prints!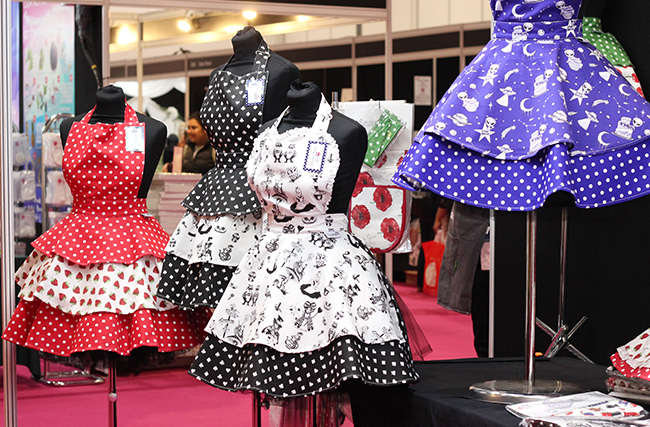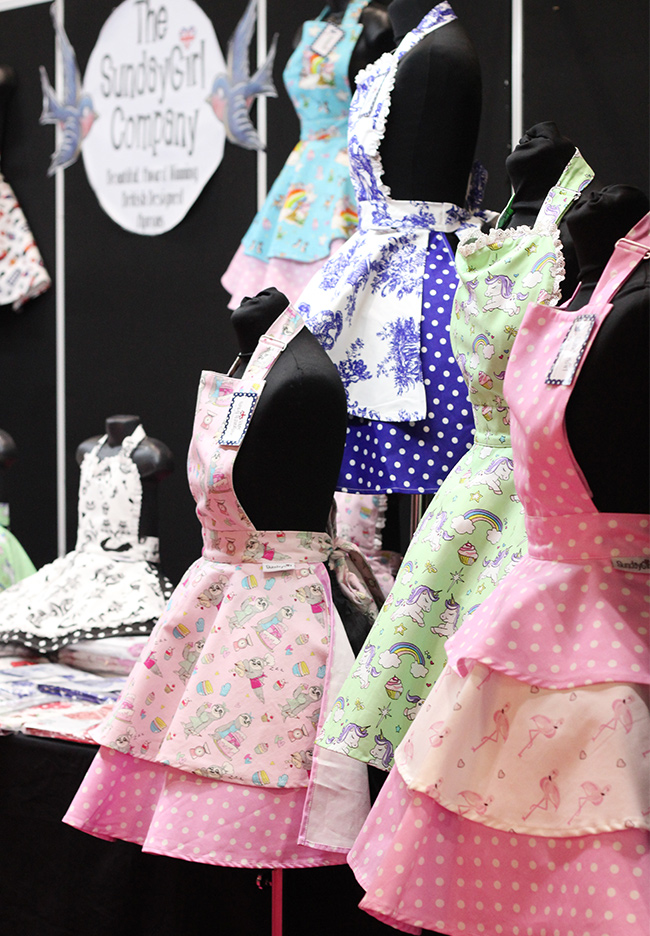 I'm yet to own one of these aprons…but there are so many designs to choose from, I simply can't decide!
Another of my favourite companies is of course Sweet Stamp!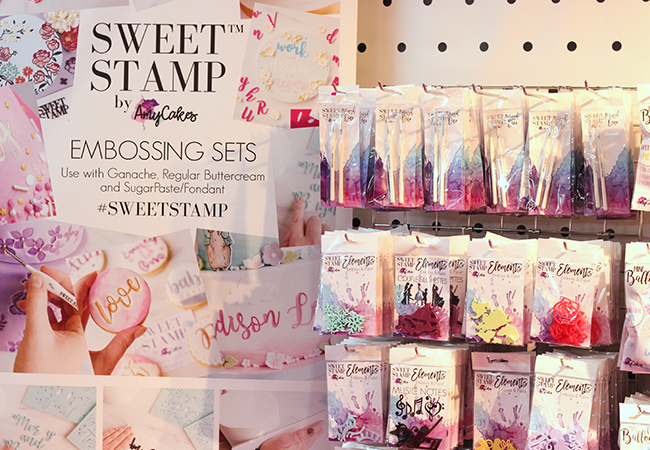 I got to work on the stand on the Friday (You can read about it in this post!)
I own a whole range of these stamps and was gifted the Botanical Dreams set by The Caketress and the Vanilla set which I used along with the Sweet Sticks edition to create this pretty honey bee inspired cake board!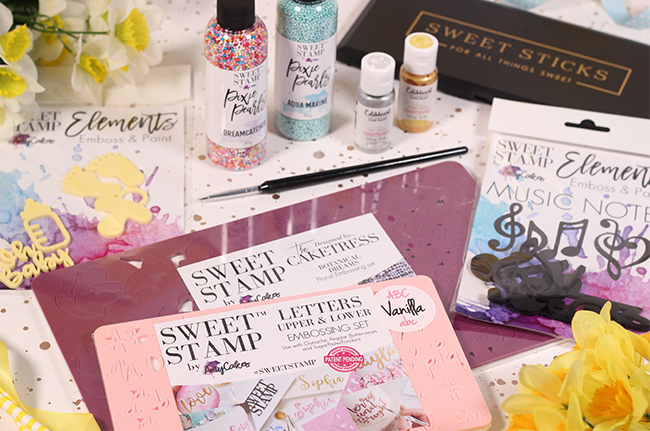 I also picked up some gorgeous pixie pearls, the sweet sticks pallet and a couple of paints along with a couple of elements sets!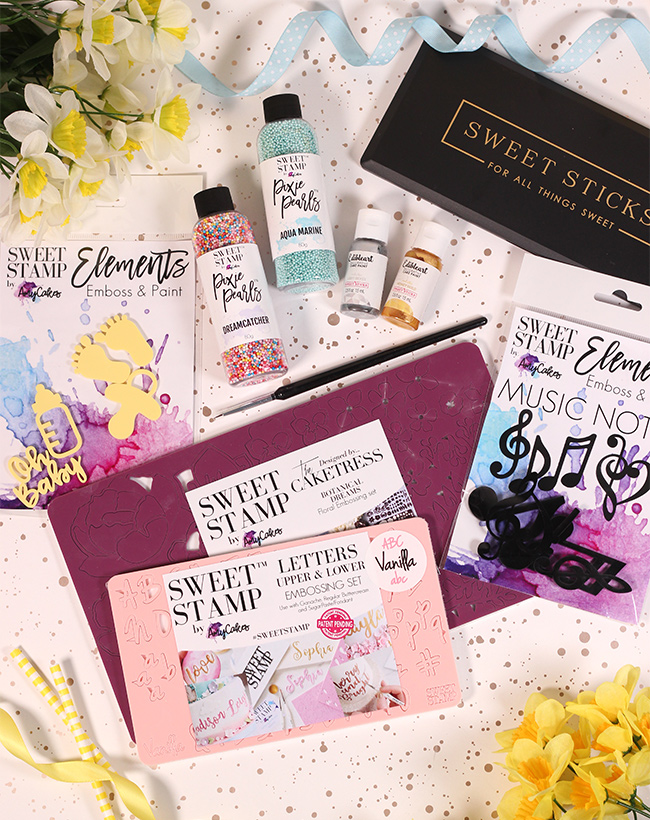 I love cake toppers and Lissie Lou was at the show with a whole range from card and glitter card to wood and acrylic toppers. I picked up a couple and used one to top a drip cake I made the following week!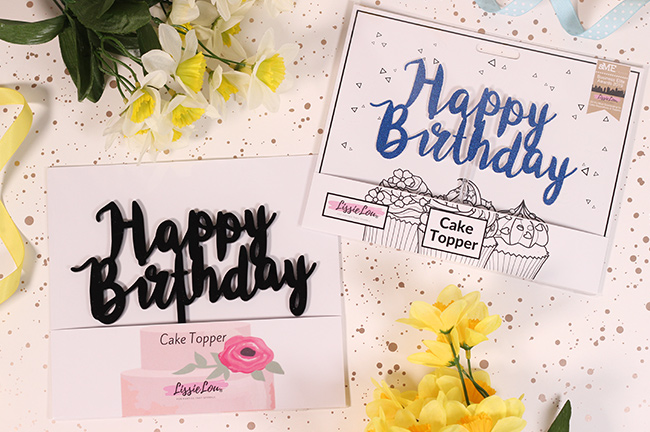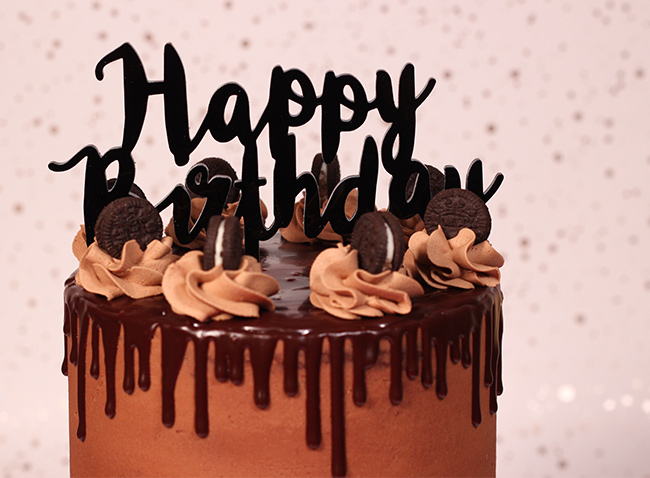 They've also just launched a range of cake scrapers, perfect for creating a smooth or patterned finish to buttercream cakes! Head here to check them out! (I may need to order some soon!)
After seeing this pretty cake on the Sweet Stamp stand; Ijust had to purchase the PME cutters in this design along with a couple of others which would be perfect for creating Lego cakes and chequerboard designs!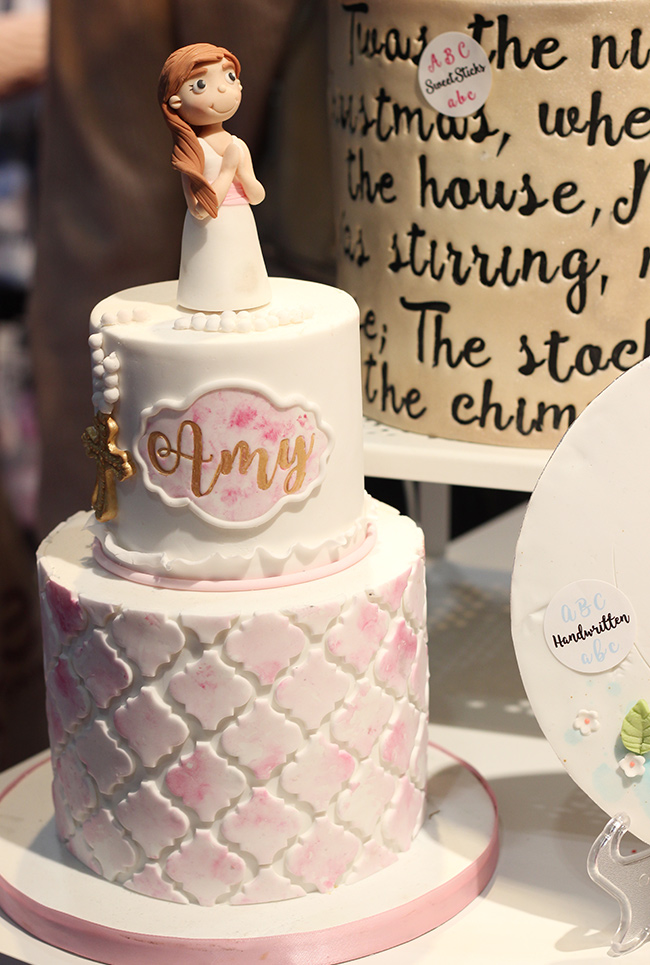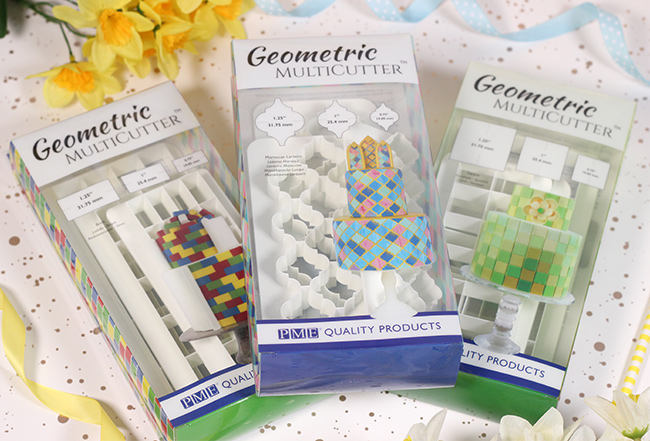 I love these cutters as it makes the process of creating a lot of the same shape super quick and easy!
There were also a few moulds I was after including a beautiful floral set in a brush embroidery designs from Karen Davies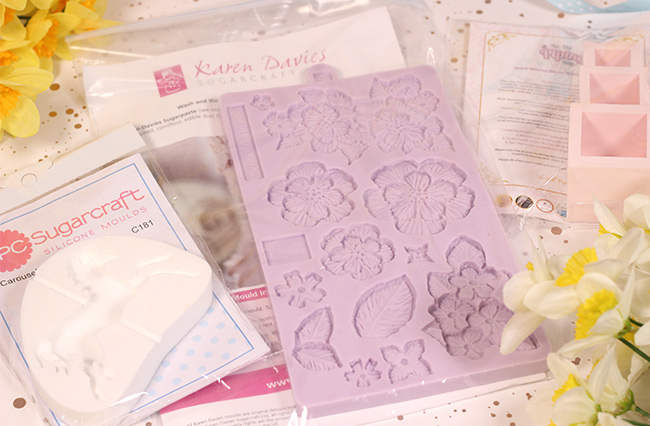 I was also excited that The Old Piping Bag was there and headed over to pick up a couple of bits!
FPC sugarcraft also had a MASSIVE stand and I picked up a couple of tools from their stand too! They had some amazing cakes showcasing how you could use the products which was very inspiring!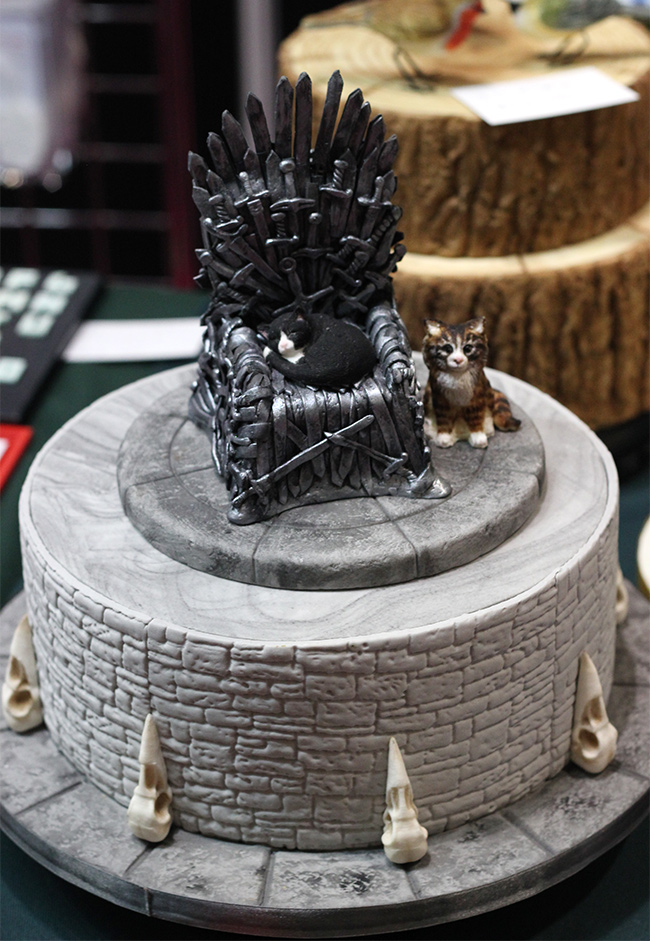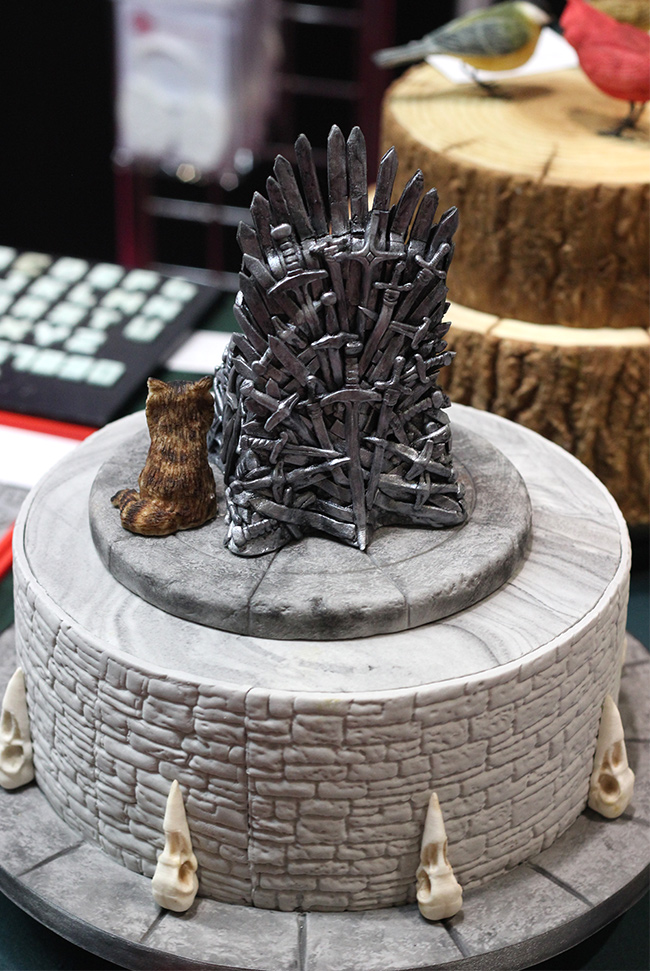 This Game of Thrones cake is absolutely AMAZING! Using an FPC sword mould set to create the Iron Throne! Brilliant work!
There was also a craft show with the cake show so I headed that side to have a little mooch about and found a stand with ribbons in every colour you could imagine! So I picked up a stack to use to ribbon my iced cake boards and use around the base of my cakes!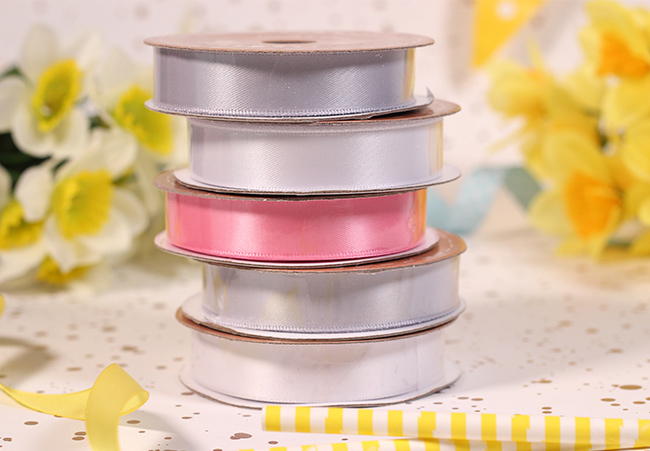 I headed to the Cake Decorating Company and saw Gwen Powell demonstrating the Drageekiss pearl applicator! I'd been thinking about purchasing one on several occasions and it was one of those gadgets that I didn't know if it was worth buying! I kept asking myself "would I use it?","Will it work well?", "is it worth the money?". After speaking with Gwen and asking a few questions about a wedding cake I had to create the week after the show, I finally decided I should buy one! Boy, did I make the right decision!!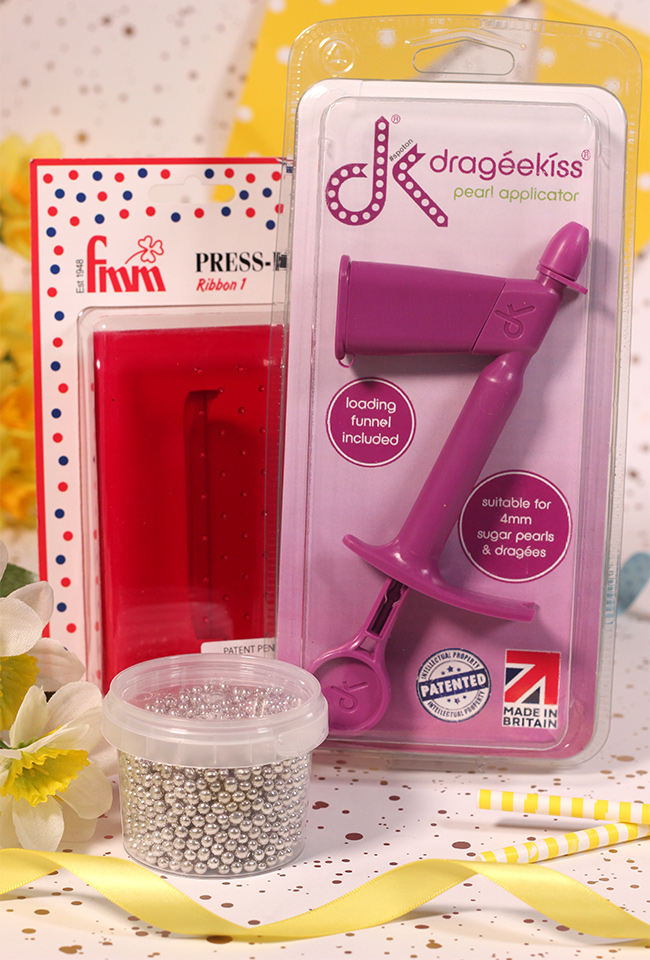 I purchased it in a deal along with an FMM press tool and a pot of silver sugar pearls! I honestly don't know how I would have decorated this wedding cake with the pearls without these tools!
If you ever find yourself in a situation where you need to decorate a cake with sugar pearls or dragee's…buy this tool! Seriously, I can't recommend it enough! All you do is fill up the funnel with pearls and you position the applicator end to the areas on the cake where you want to apply the pearls and push the plunger down to release a pearl and voila! Perfectly positioned pearls and not a tweezer in sight and no sugar pearls pinging everywhere! AMAZING!!!
I still have a few of the items from my haul that I still want to have a play with! So keep an eye out on my creations section for all my latest cakes which may feature some decorations using these products!
Do you have a go to cake tool that you use all the time? Let me know in the comments below!
Thirzah xoxo