After enjoying a day of looking around Cake International on the Thursday, doing a spot of shopping and meeting a few fellow bakers and cake decorators, I returned on the Friday to work on the Sweet Stamp stand for the day!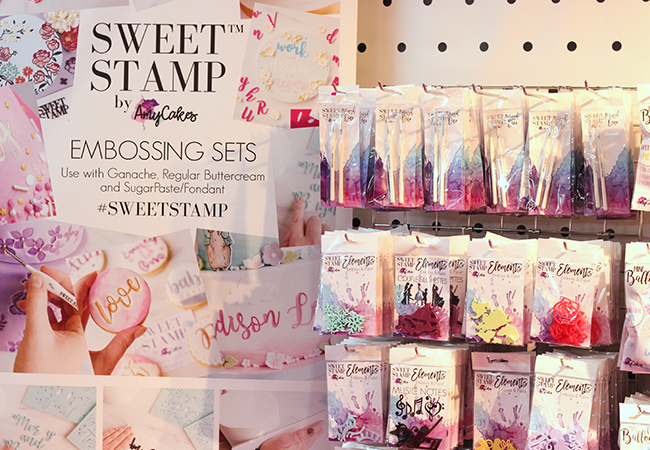 Shortly after arriving, David explained where the products were on the stand, prices of products and the show only deals then got me to work to make my first sale! I had to listen to Faye regarding prices (it took a while for me to memorise the prices of the sets!!)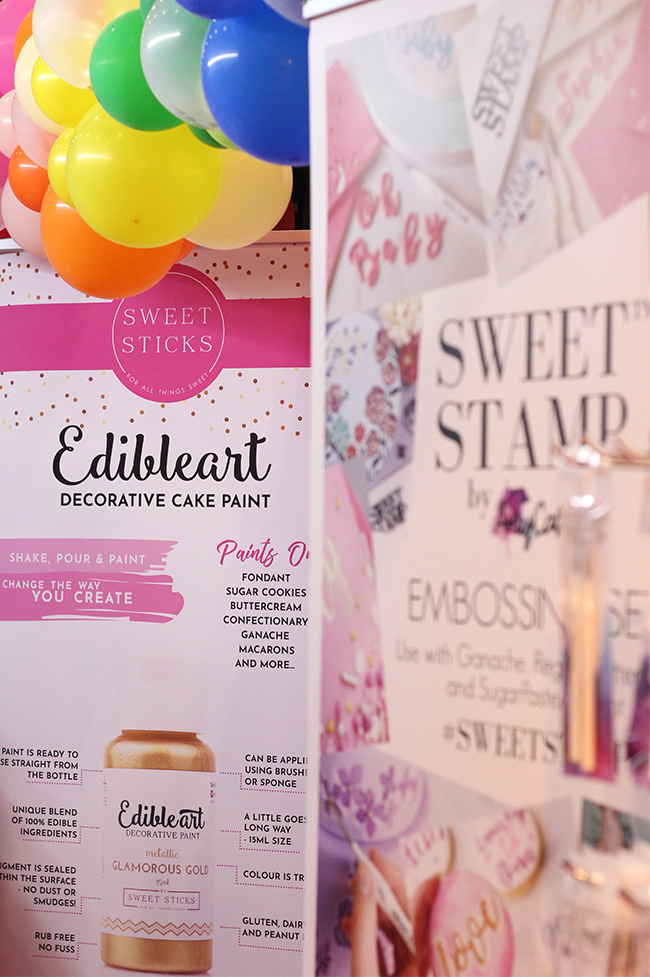 Once I got in the swing of things I sold a few products and loved speaking with all the people that popped over to Sweet Stamp!
Amy and Lori (Lori is the owner and cake designer at The Caketress and she flew over from Canada to be at the show!) were busy doing demo's and creating some beautiful cake board designs including this one:
It's just so pretty!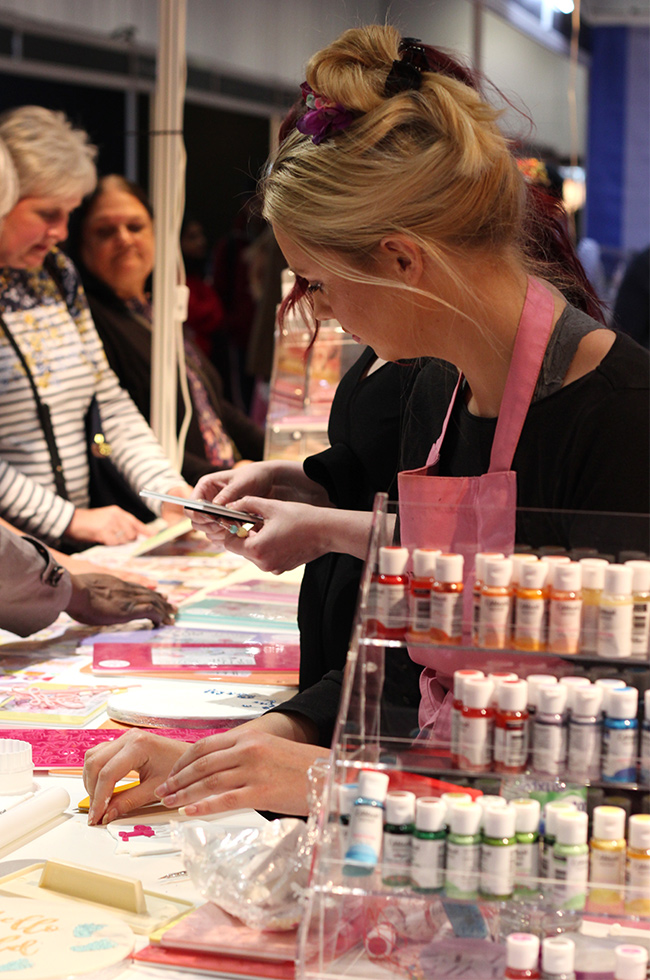 I also demo'd the stamps and showed people cakes I had incorporated Sweet Stamp into. It was great to recommend my favourite products to help them decide what to purchase as there is literally so many sets to choose from!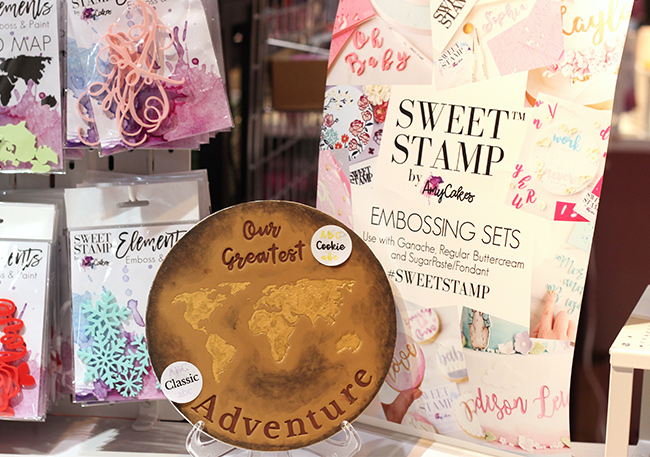 There were also some new launches at the show including the latest addition to the cookie range of stamps – Vanilla!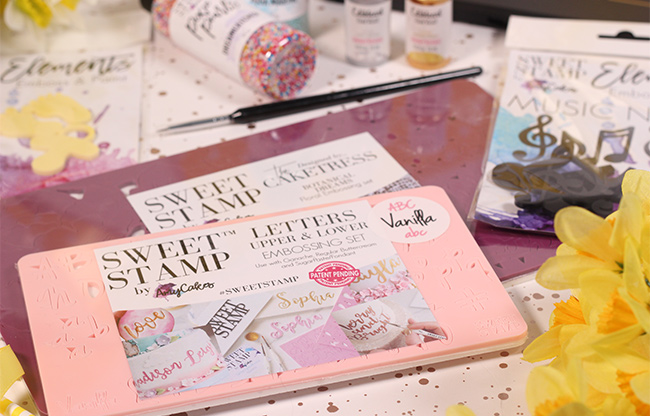 And a cute new range of sprinkles – Pixie Pearls!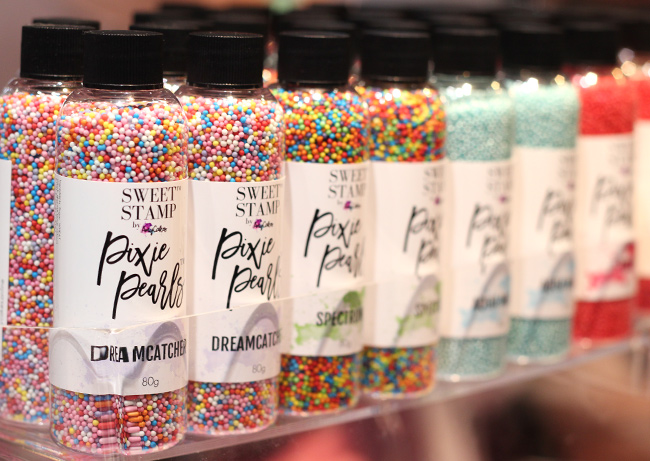 These are perfect to use instead of paint to fill in the lettering! There are so many options with adding detail, colour and texture to the lettering and elements stamps!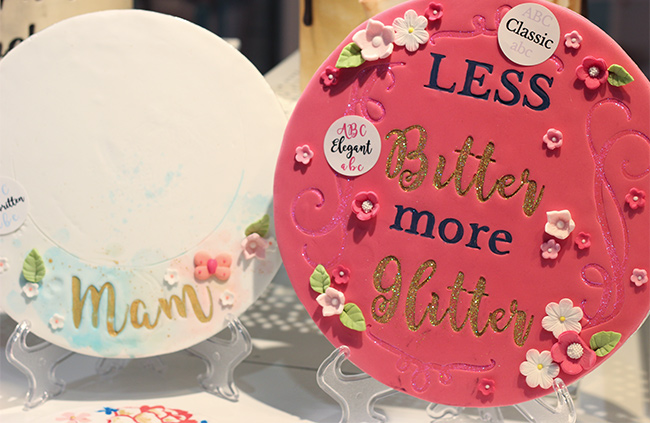 There was also an Edible Art paint demo section where a couple of the lovely ladies – Laura and Lindy, were showing people the range of paints and pallets from Sweet Sticks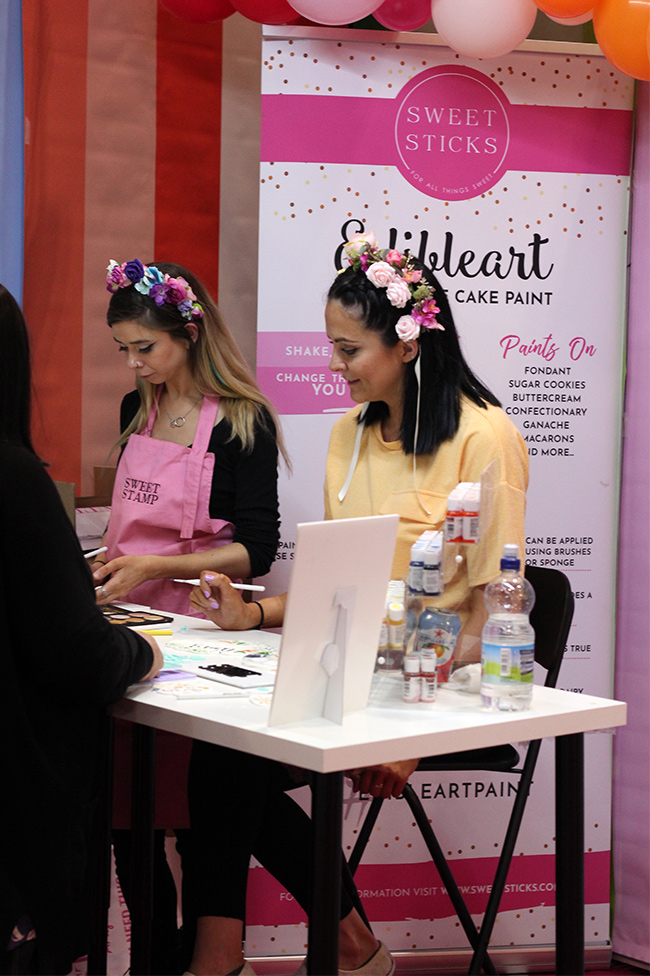 One of them produced this piece which I found so funny!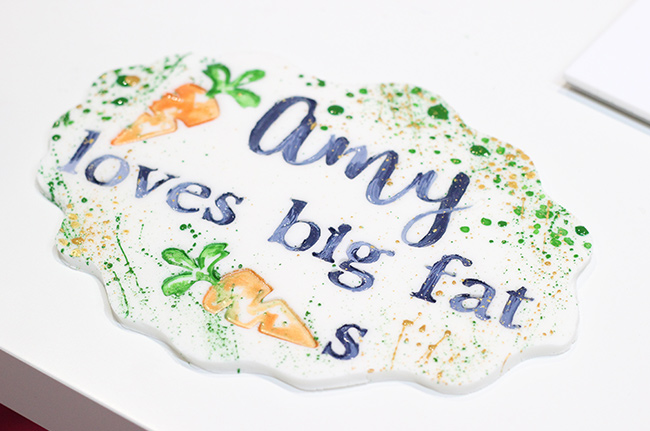 The team are the loveliest bunch and I had so much fun working there for the day! It was really busy at times which was great… especially when there was a crowd to demo to!
Overall, I really enjoyed the experience! (And I got to wear a flower crown!! Yaaas!!)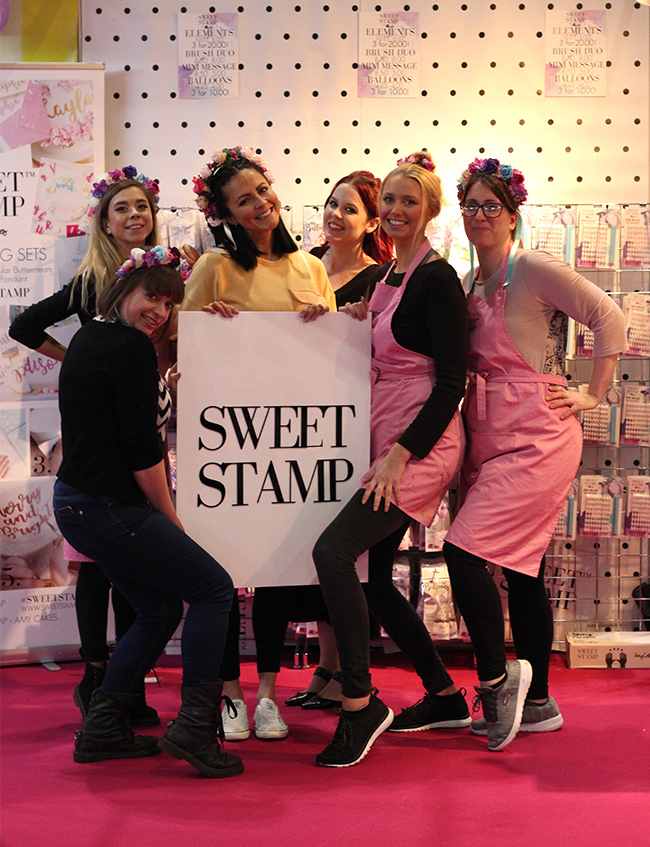 Towards the end of the day, when the show was starting to get quieter…I popped back to the competition area to see the cakes I couldn't get close to the previous day (due to judging) and took some more photo's! You can see the cakes in this post and I also published a Q&A with Jane Lashbrook who won best in show!
I also left with a few new additions to add to my Sweet Stamp collection! I just had to have the Vanilla cookie set and also brought home the Botanical Dreams set which is the collaboration with Lori from the Caketress!
I also got my hands on the Sweet Sticks pallet, a couple of paints, some Pixie Pearls and a couple of elements sets including the Oh Baby and Musical notes sets!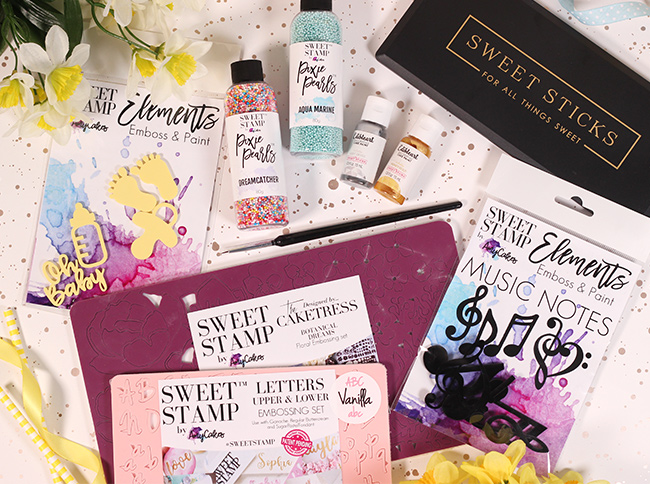 I Finally got to play with these sets this week and created a pretty honey bee themed cake board!
I love using all different tools to create pretty sugarcraft work and messages inspired by Amy and her team! It's great fun thinking of designs and experimenting with different edible media to practice using the tools and paints!
The Sweet Stamp collection is always growing and Amy added a few cute new tools to her online shop recently – including a new communion elements set, cute sprinkle filled texture tools and pretty scribes!
Head on over to Amy Cakes Online to check out the full range!
Thirzah xoxo