I recently won a Great British Bake Off Bake Along, through the Sugar & Crumbs Facebook page! I picked up my prize (a selection of flavoured icing sugars) from their stand at Cake International!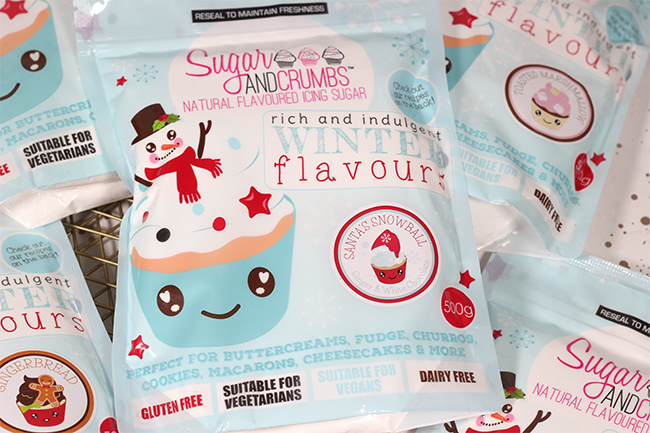 They had all their winter flavours on sale, so I stocked up on lot's of flavours I'd never tried before.
When GBBO is over, I still like to take part in the occasional #TwitterBakeAlong. This weeks bake is Viennese Swirls and I wanted to create a different flavour and filling to the usual vanilla and jam! I decided that I would use one of the flavoured icing sugars as a base flavour and developed the recipe from there! Using the toasted marshmallow flavour, I took the s'mores route and used the icing sugar to make toasted marshmallow buttercream filling along with dark chocolate…delicious!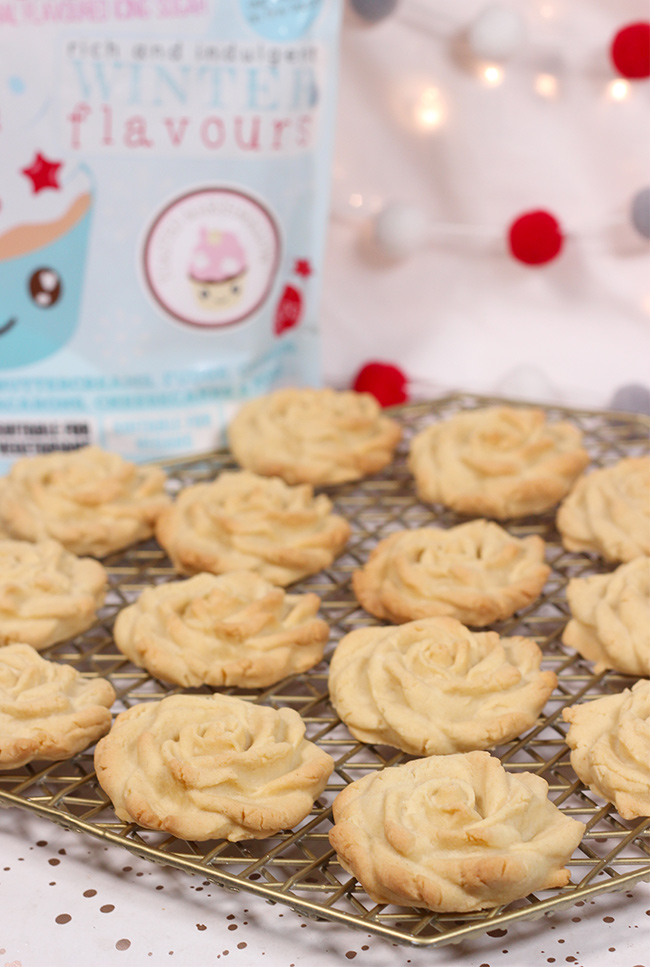 I also wanted to try making them into roses, using the rose mould from Karen Davies Sugarcraft.
I love her moulds and I'm always so inspired by her decorated cakes at all the cake shows I've been to!
Back to the recipe!
This makes 8 sandwiched biscuits (I baked 16 biscuits in total before sandwiching together with the filling)
Ingredients:
For the Biscuits:
260g unsalted butter; softened
50g icing toasted marshmallow icing sugar
225g plain flour
25g cornflour
Filling:
100g unsalted butter; softened
200g toasted marshmallow icing sugar
150g Dark Chocolate, melted
Plus a little extra icing sugar dusted over the biscuits to finish, if desired.
Method:
1. Preheat the oven to 170°C/325°F/Gas 5. Line a couple of baking sheets with non-stick baking paper
2. Mix the butter and sugar together in a bowl using an electric hand mixer or free standing mixer with paddle attachment. Beat until pale and fluffy then add the flour and cornflour and continue to mix until it forms a ball of soft dough.
3. Break off pieces of dough no larger than golf balls, and press into the rose mould. Turn the mould over and gently tap on your work surface and it will pop straight out. Repeat until you have used up all the dough.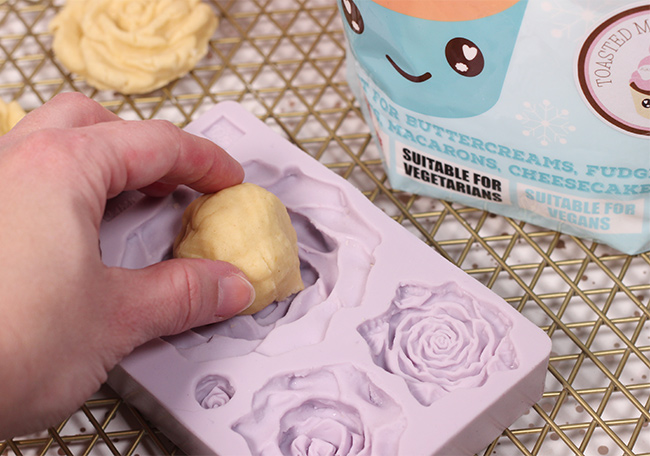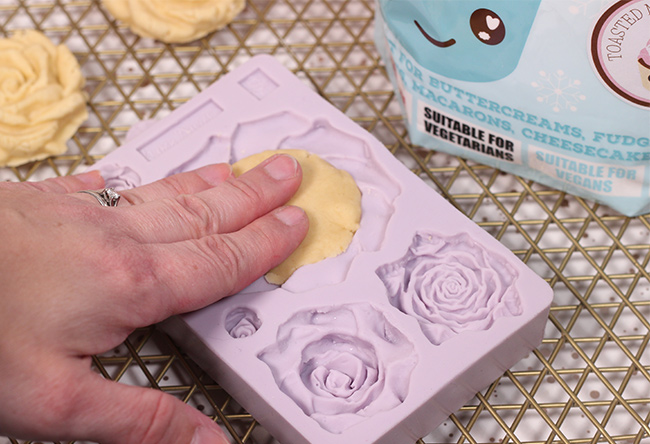 4. Place the rose biscuits on the prepared trays and bake in the preheated oven for 15 minutes until they are a very pale golden brown colour.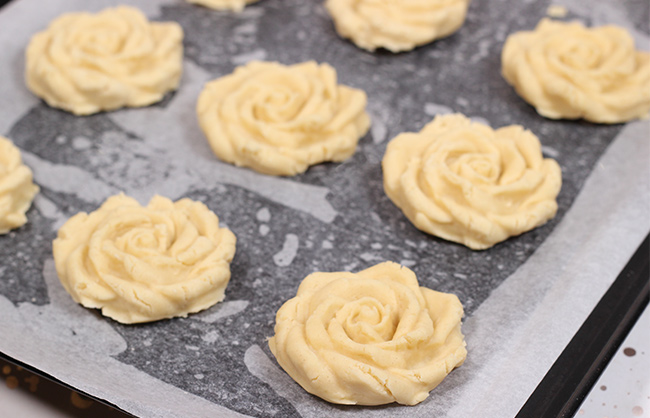 5. Remove from the oven and cool on the baking sheets then transfer to wire racks to cool completely and harden.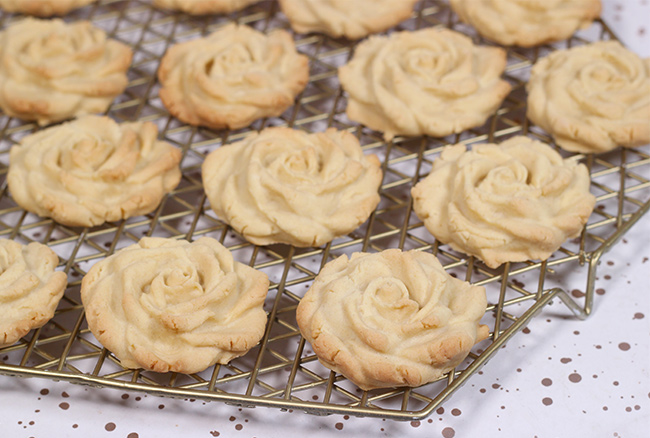 6. To make the buttercream filling, whip up the butter in a large bowl using an electric hand mixer or free standing mixer until pale and soft, add the icing sugar and continue to mix until completely incorporated, then spoon into a piping bag fitted with a small star nozzle. Pipe rosettes on half the biscuits, piping from the centre out.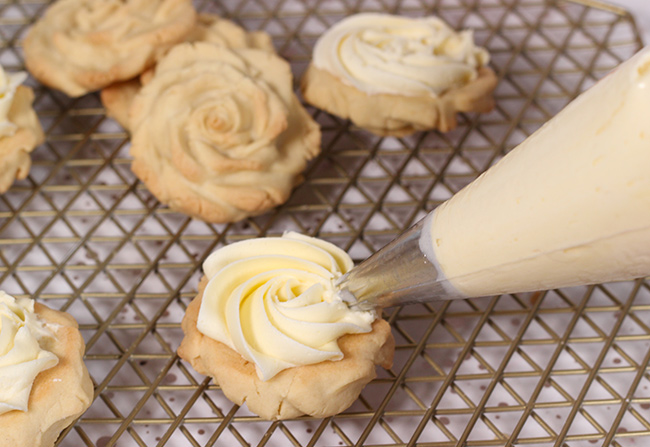 7. Melt the dark chocolate in a bowl over a pan of simmering water or in 20 second intervals in the microwave. Dip the other 8 biscuits in the chocolate to coat the bottom, flat side. Leave to cool.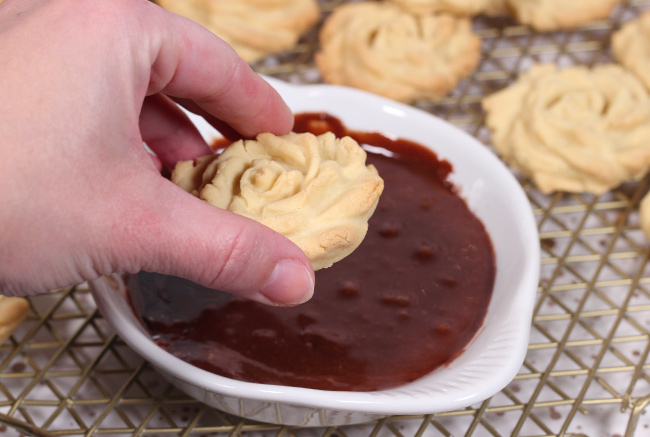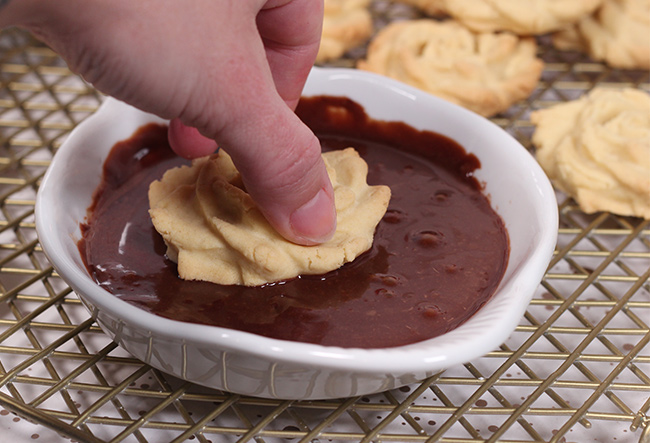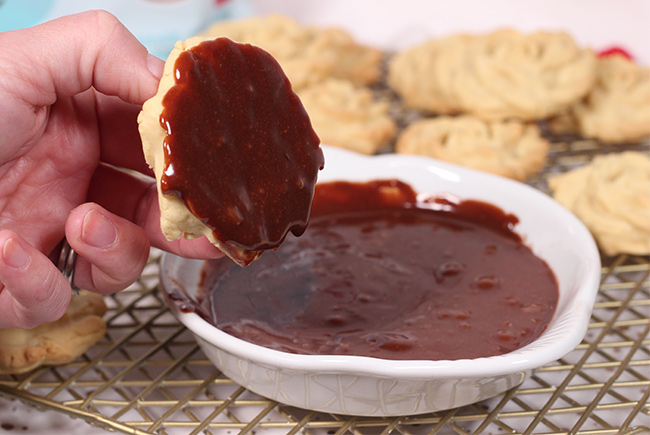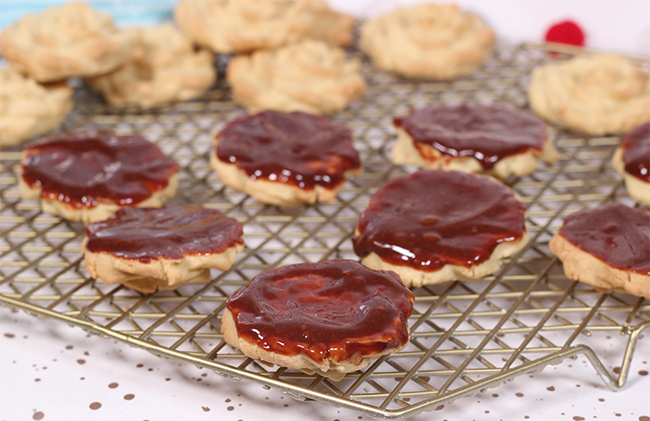 8. Sandwich the 2 halves of the biscuits together, serve and enjoy!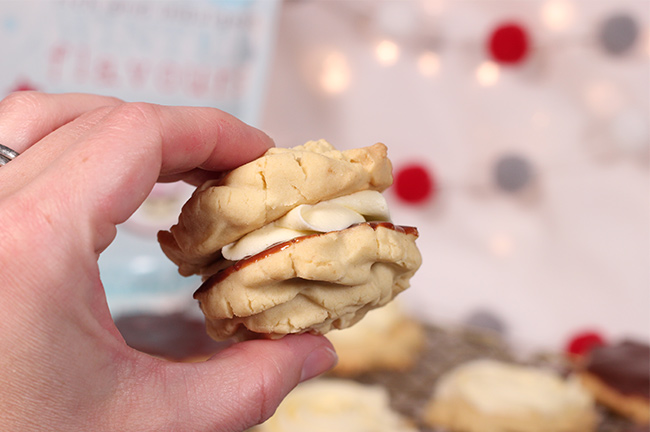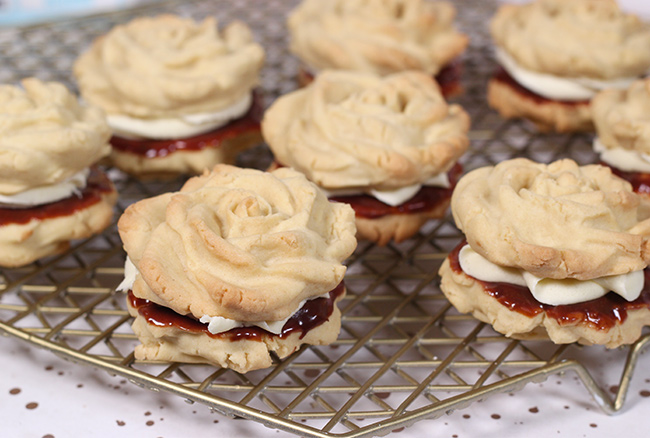 I hope you enjoy this easy recipe and tutorial! If you have a go at making these; please share with me on facebook, Instagram and Twitter; tag me and use the hashtag #Cakey goodness – I'd love to see how yours turn out!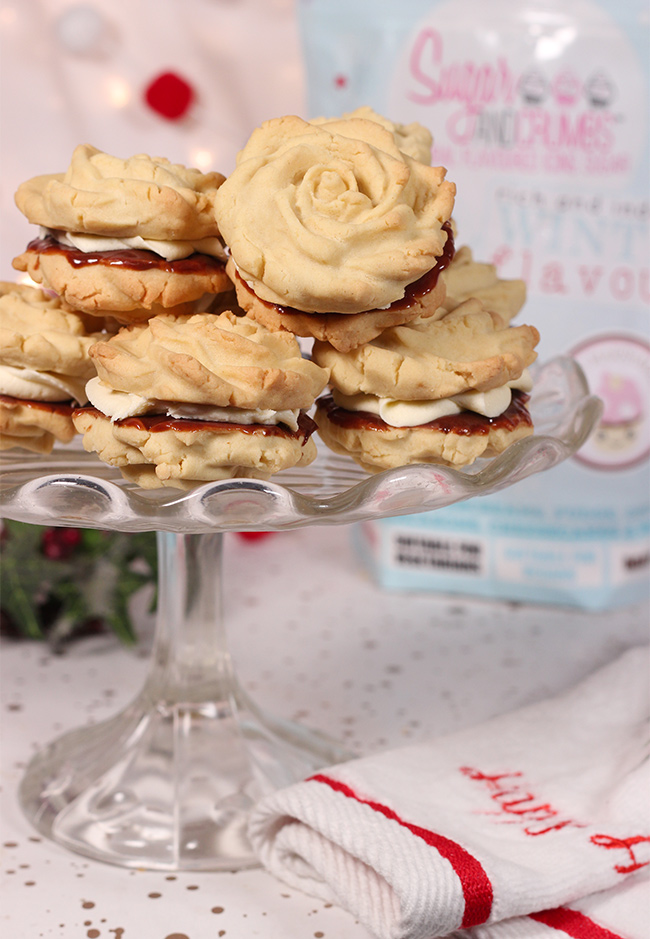 Happy Baking!
Thirzah xoxo