I love any kind of seasonal baking. Springtime is among my favourite times of year to knock up something delicious in the kitchen!
One of my favourite baked treats at this time of year is hot cross buns! Bursting with delicious mixed fruit and sweet mixed spices – these are delicious served freshly baked from the oven or toasted and spread with butter!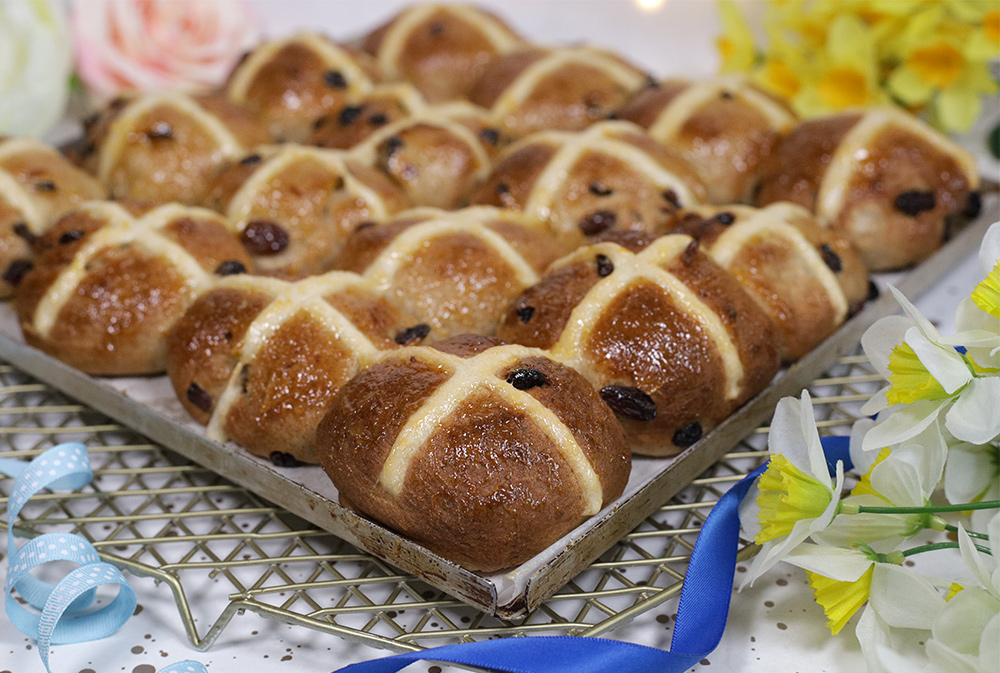 Bread isn't my strong point when it comes to baking; so bread mixes are my saviour when I fancy baking loaves or buns!
To make these, I used a couple of my favourite bread mixes by Wrights Baking. They sell a whole range of lovely bread and cake mixes which always turn out really well, so they are my go-to brand for anything bread-related!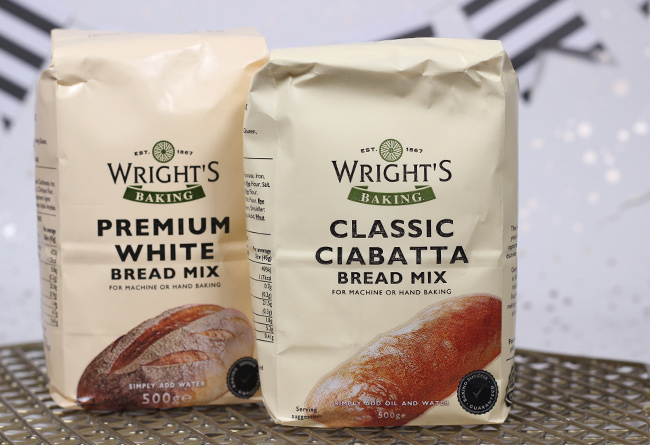 I found the recipe on their website too, so thought I would share it here as I made some little tweaks to the recipe!
To make these, you will need:
Ingredients:
For the buns:
500g Wright's Premium White Bread Mix
500g Wright's Ciabatta Bread Mix
115g butter/stork
28g Milk Powder
100g Caster Sugar
2 Heaped Tablespoons Mixed Spice
1 Medium egg
Zest and juice of 1 large orange or 2 tsp orange extract
520ml Warm Water
225g Dried Mixed Fruit
To decorate:
100g Self-Raising Flour
150ml cold water
For the glaze:
Apricot jam – heated in a pan to make it easier to brush on the freshly baked buns. You can also add a little boiling water to thin it out slightly.
This recipe makes 30 hot cross buns. A smaller quantity of buns can be made by using half a pack of each mix and half the quantity of other ingredients.
Method:
1. Pop the bread mixes into a large bowl (I used my KitchenAid fitted with the dough hook). Add the butter, milk powder, caster sugar, mixed spice, orange zest & juice or orange extract and egg to the bread mixes and start mixing.
2. Gradually add the 520ml of warm water whilst mixing continuously for 5 minutes until it forms a ball of dough.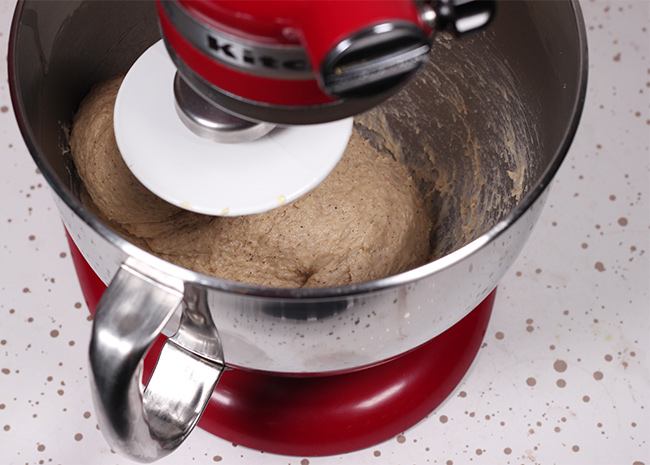 3. Add the mixed fruit and blend through the dough.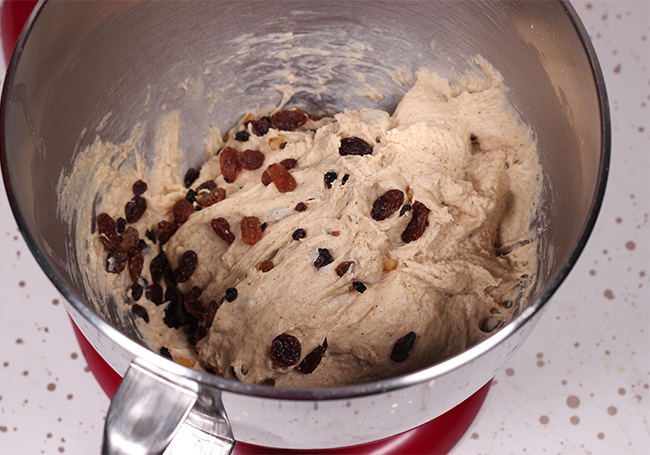 4. Divide the dough into 30 pieces, mould into balls and leave to rest on your work surface for 10 minutes.
5. Re-mould the pieces and place on a greased baking tray ensuring they are in straight lines to make the piping of the crosses easier.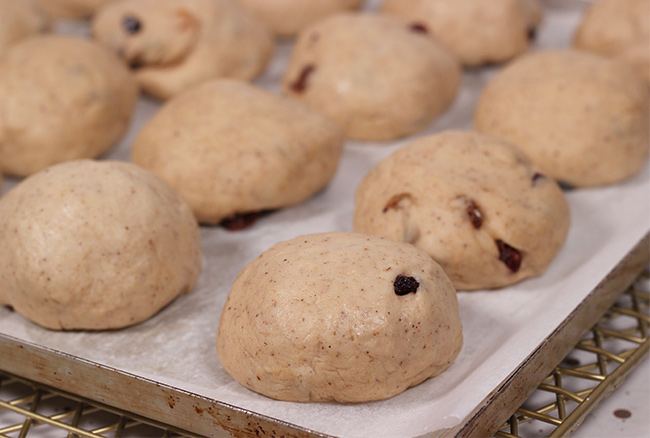 6. Prove in a warm place for 35-40 minutes or until doubled in size. I warmed my oven up then switched it off before I started making my buns so the oven was nice a warm (not hot!) then placed the trays of dough balls into the warm oven to prove (great if like most people…you don't have a proving drawer in your kitchen!!)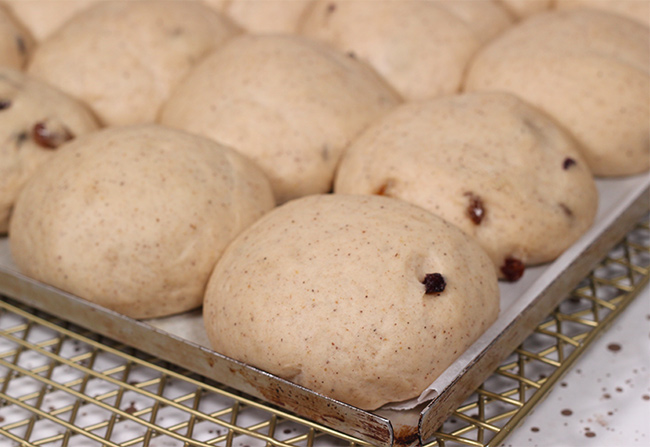 7. Place the self-raising flour into a medium bowl and gradually add the cold water, mixing well between each addition, until it forms a paste.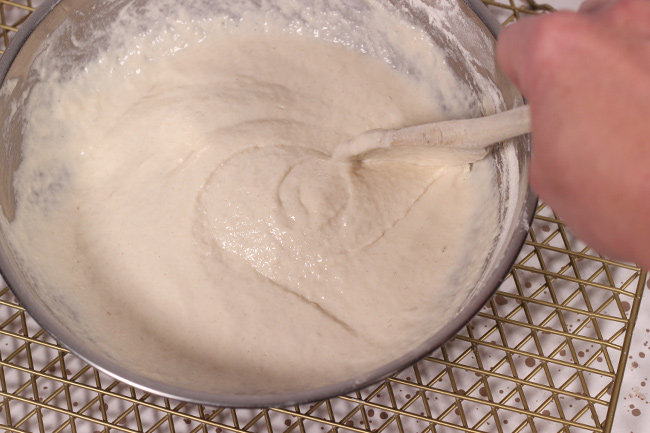 8. Pop the paste into a piping bag fitted with a flat piping nozzle; then pipe crossed carefully on the proved buns.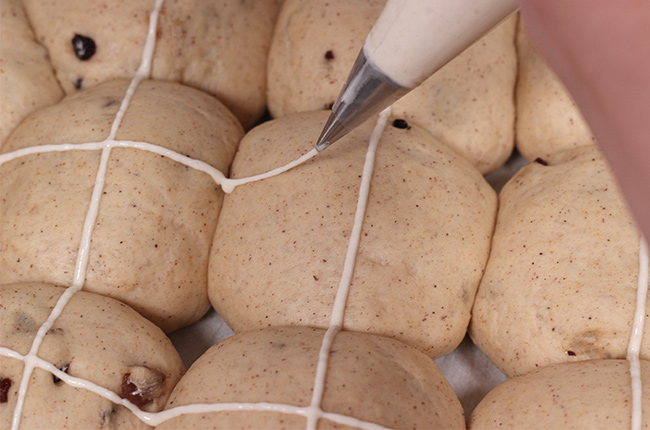 9. Bake in a preheated oven at 200°C/400°F/gas mark 6 for 15 minutes, until they are golden brown and sound hollow when tapped.
10. Remove from the oven and pop the tray of buns onto a cooling rack. Make the glaze by warming the apricot jam in a pan over a low heat. Add a little boiling water to the jam and stir through to thin it out a little. Then use a pastry brush to glaze the top of the buns.
11. Leave to cool completely.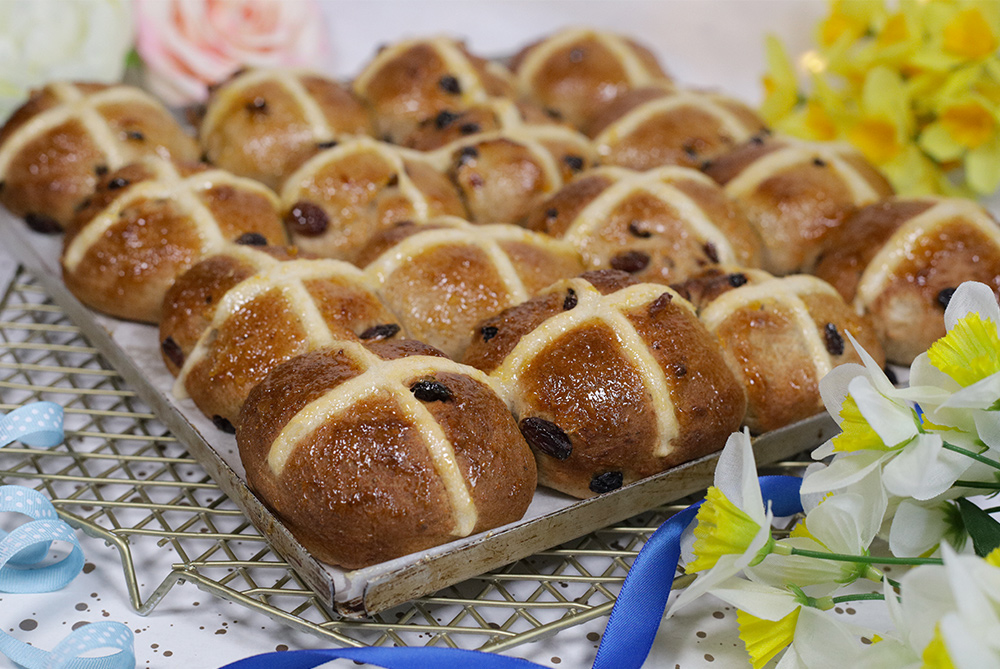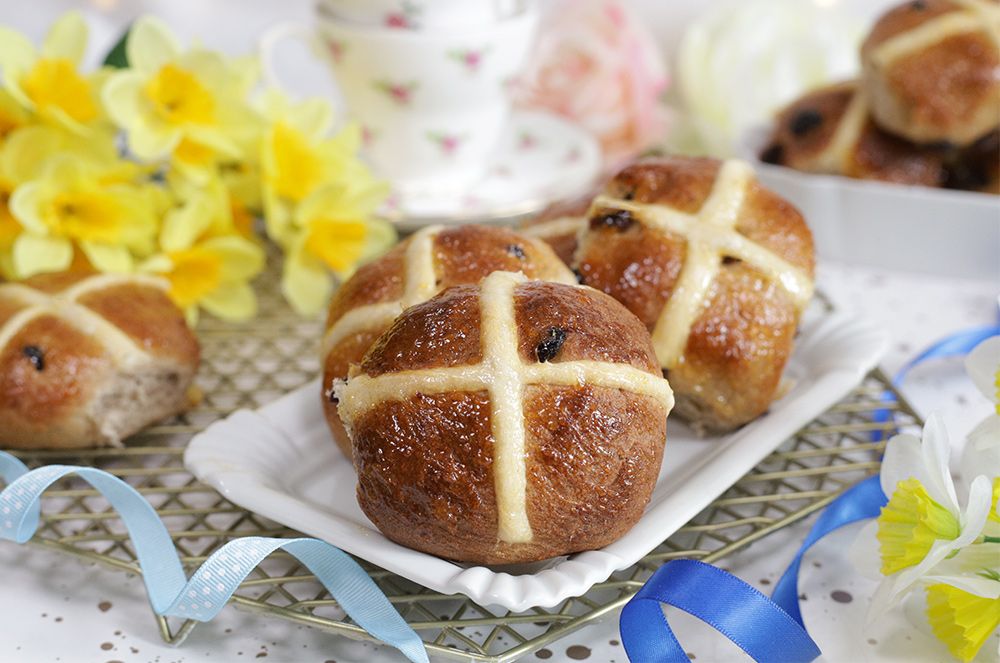 Serve by slicing the buns in half and pop in a toaster or under a grill to toast, then spread with butter and enjoy!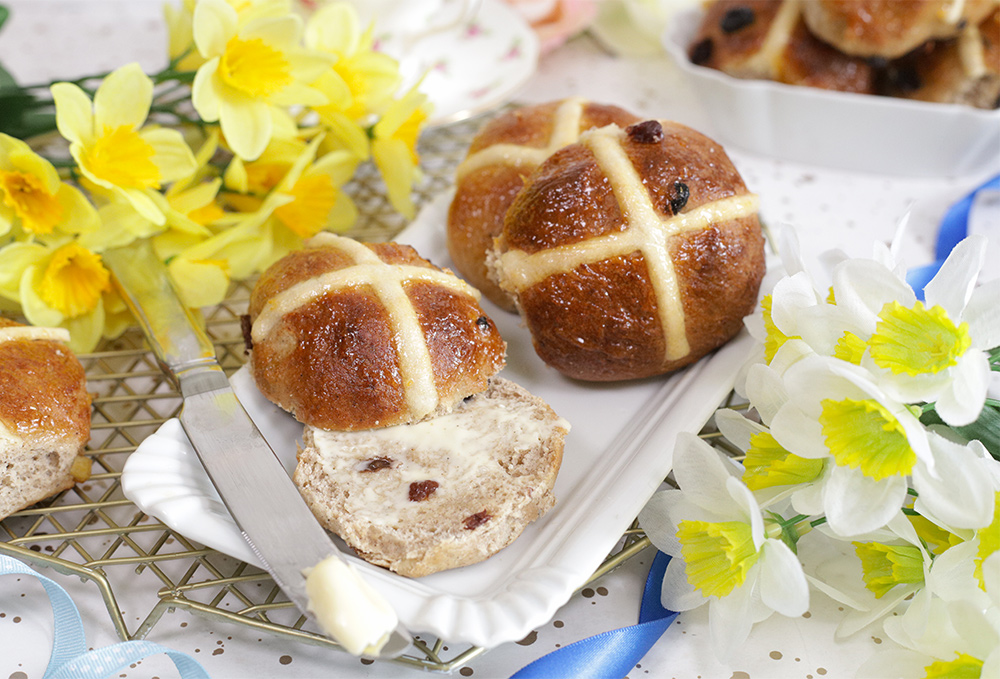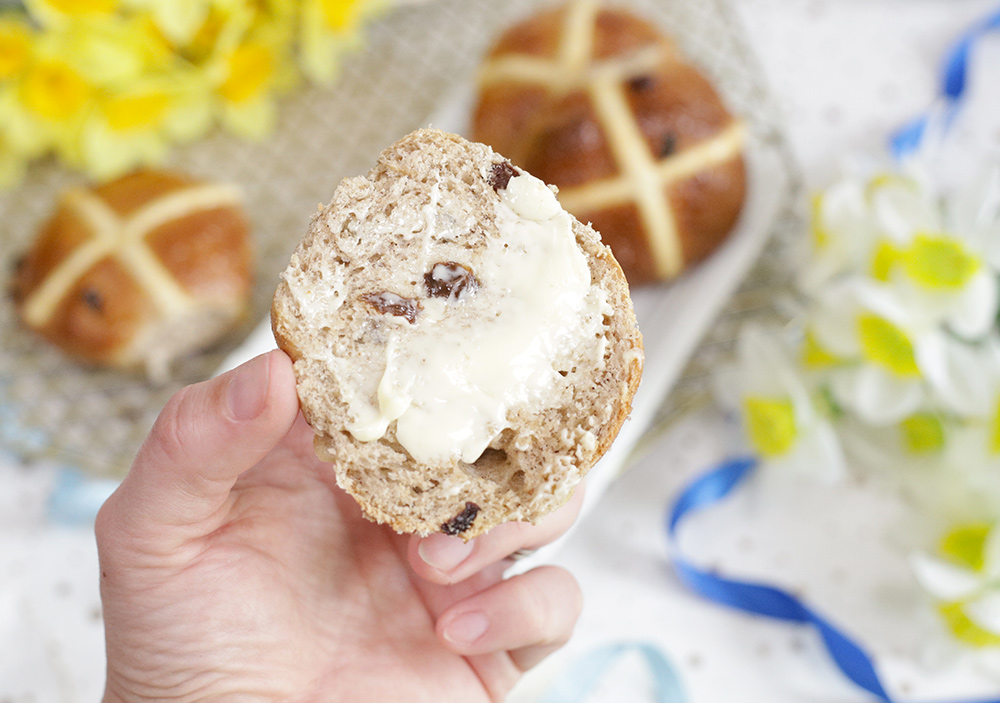 These are perfect for breakfast or a tasty afternoon pick me up with a nice cuppa!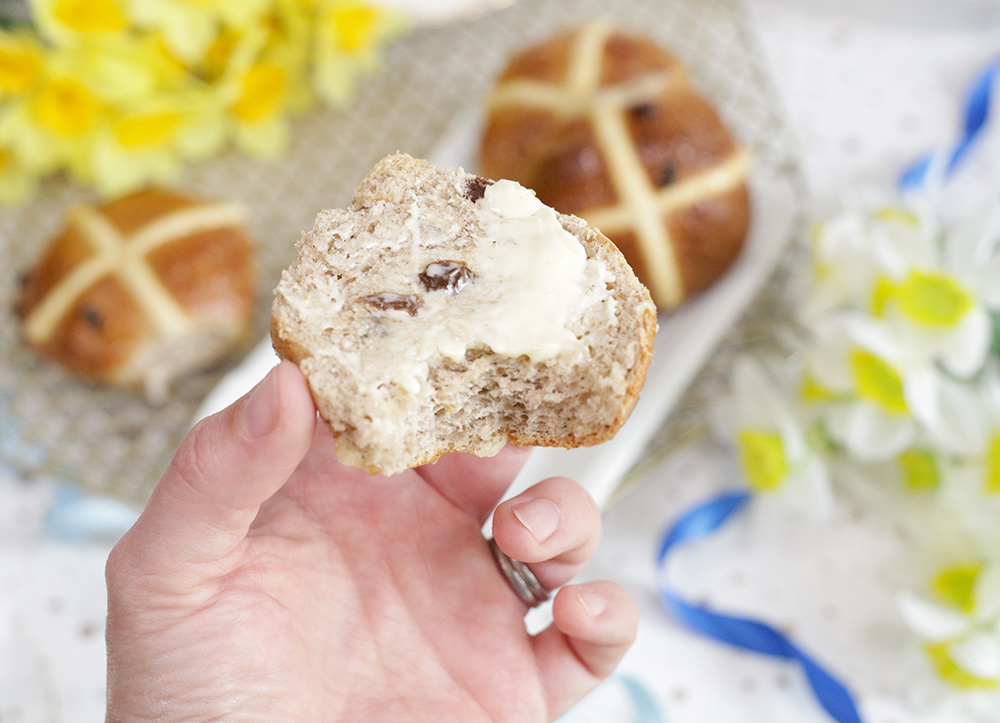 I hope you enjoy this recipe! If you fancy changing the fillings; you can change the flavours by reducing the amount of mixed fruit and add in chocolate chips. Or why not try adding cranberries or substituting the orange juice or extract with almond extract and add cherries for Bakewell inspired buns?
Happy Baking!
Thirzah xoxo