I love a good banana bread! I don't often make them because I usually tend to eat all the banana's, that I purchase, before they get to that over ripe stage! But this week..I found that I'd left a couple of banana's for a bit too long! I hate wasting food…so I decided to use them in this delicious chocolate chip banana bread!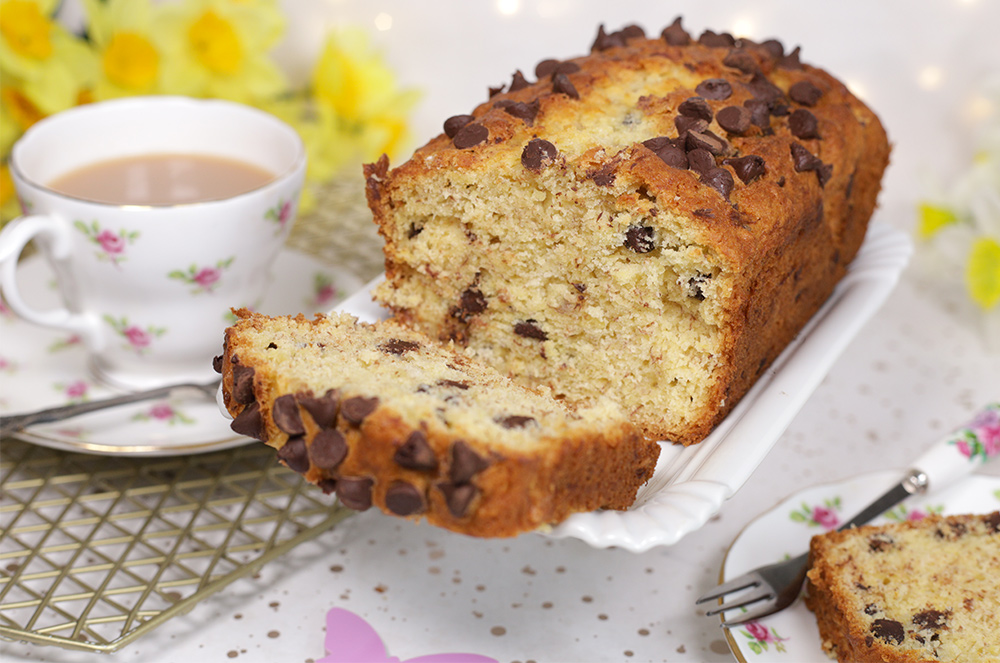 I'm surprised I haven't made one sooner, whilst we are in lockdown…as everyone seems to have baked at least one banana bread during this time!!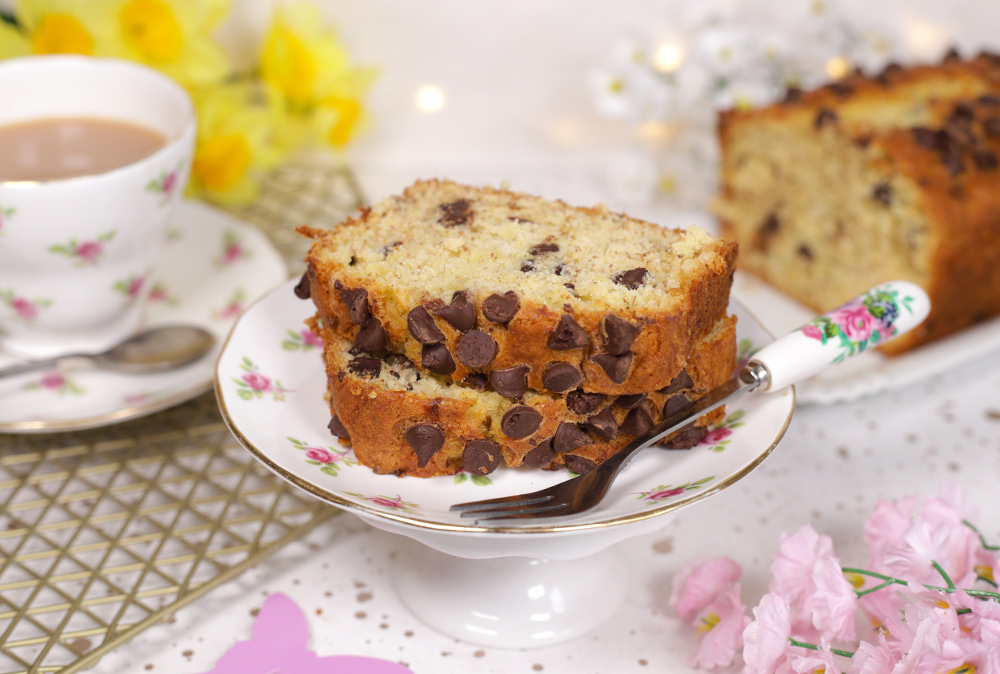 This is such a quick and easy bake and only requires one bowl to mix all the ingredients in!
To make this; you will need:
Ingredients:
2 ripe bananas
75g butter (I used Sainsburys baking block – Softened in a heatproof bowl in the microwave for about 10-20 seconds)
100g Caster sugar
1 Large egg – beaten
1 teaspoon vanilla extract
1 teaspoon baking powder
Pinch of salt
185g Plain flour
100g Dark chocolate chips (I added 85g to the mix and reserved the remaining 15g to sprinkle over the top of the loaf once in the loaf tin)
Method:
1. Preheat the oven to 160°C/320°F/gas mark 3 and line a small loaf tin with a loaf tin liner (You can pick these up in the baking aisle of the supermarket or stores such as Home Bargains).
2. Peel the bananas and pop in a bowl, mash with a fork until smooth. Add in the softened butter and stir until well combined.
3. Add the sugar, egg, vanilla, baking powder, salt and flour, then stir until the batter is smooth.
4. Add in 85g of the chocolate chips and mix into the batter. Pour the batter into the prepared loaf tin. Top with the remaining 15g of chocolate chips.
5. Pop in the oven and bake for around 40 minutes to an hour, or until a cake tester/skewer comes out clean.
6. Leave to cool completely in the tin set on a wire cooling rack before serving.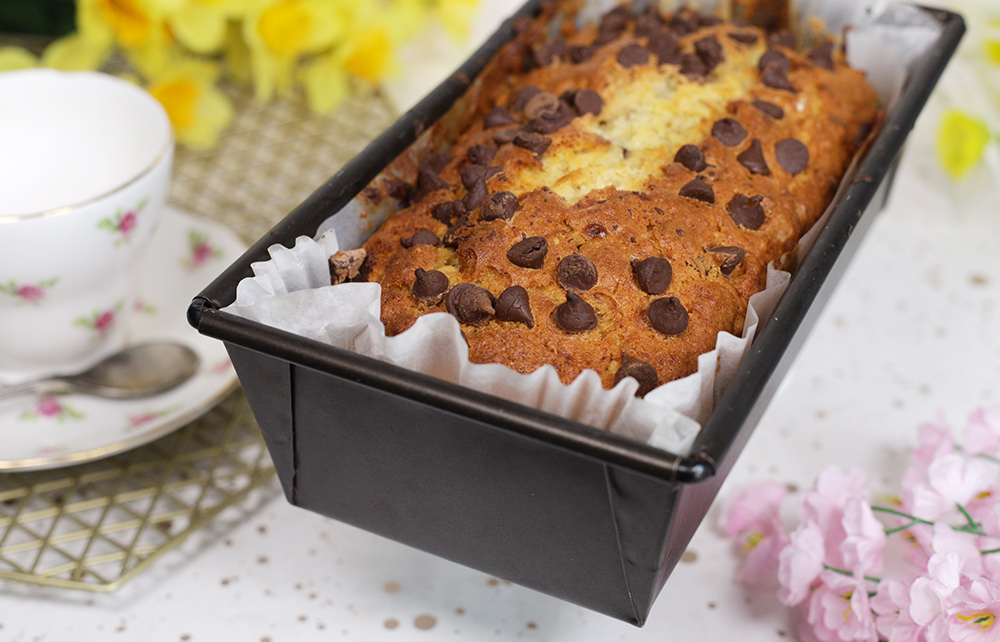 Slice, serve and enjoy!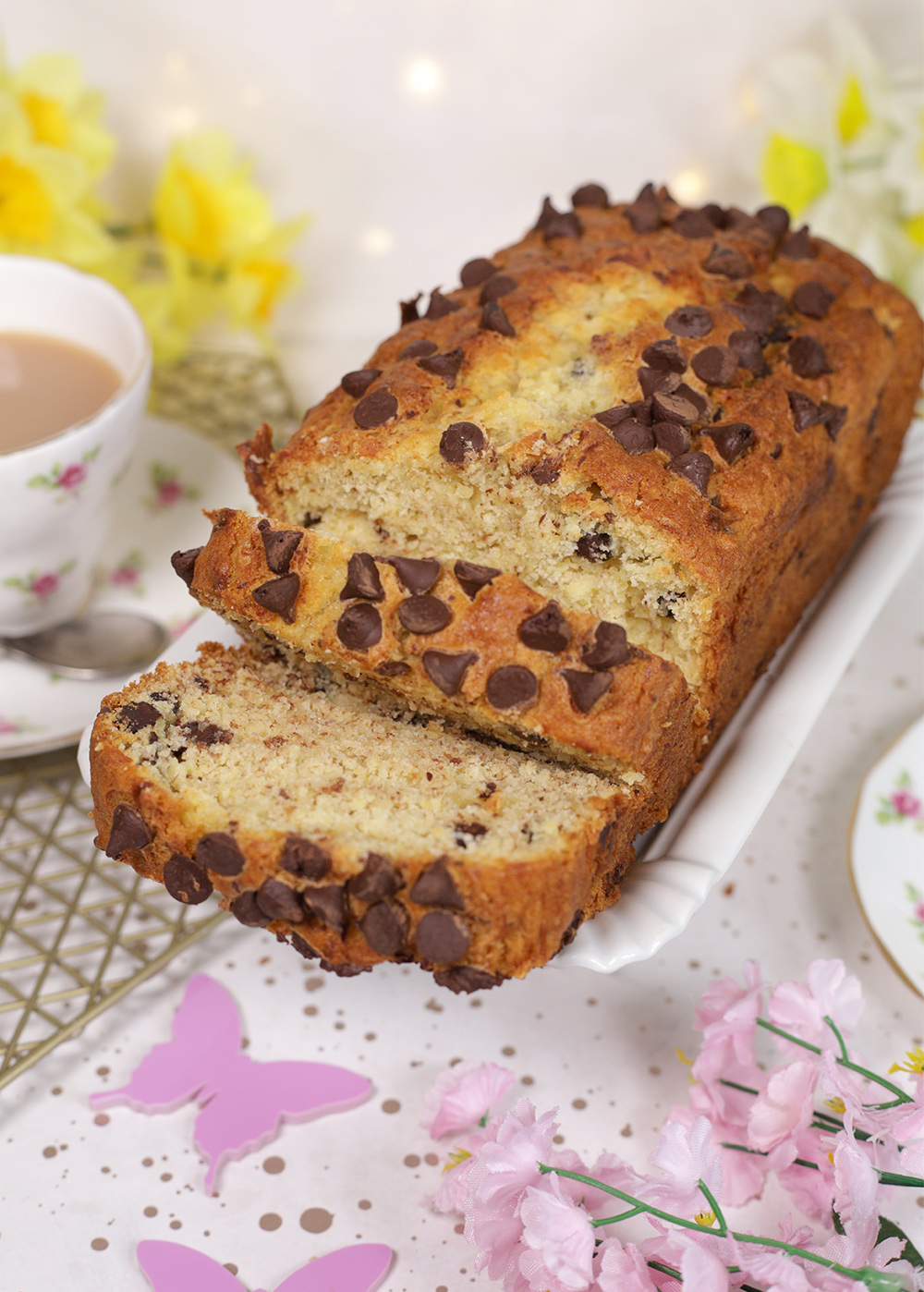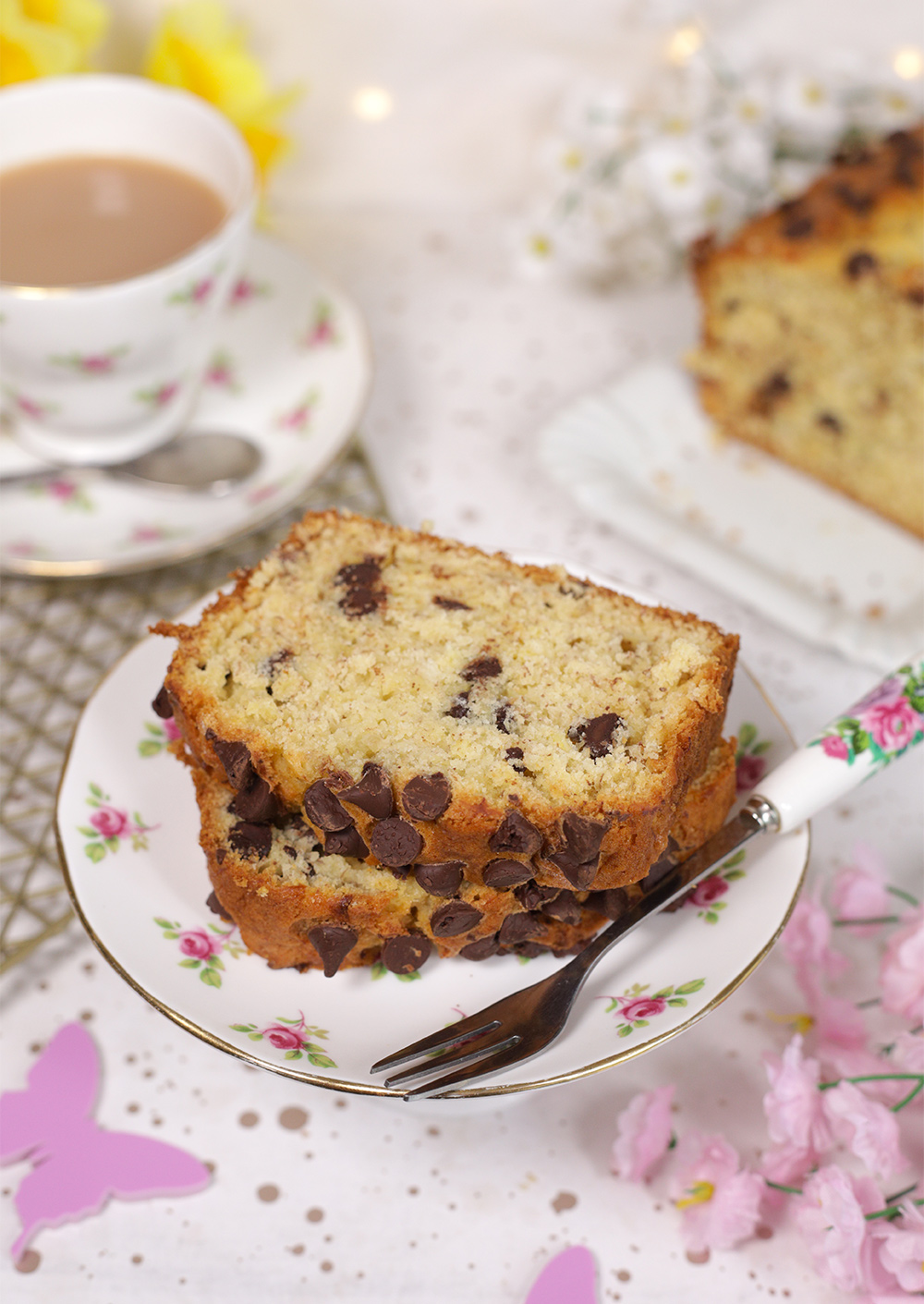 It's perfect with a cup of tea and I wouldn't say no to a slice of this for breakfast!
If you give this recipe a go, please leave me a comment below and don't forget to tag me in your bakes on social media! You can find me over on Facebook, Instagram 7 Twitter and use the hashtag #cakeygoodness
Happy Baking!
Thirzah xoxo